+91-8800767574
JAY P
HOMESTAY
Girish Verma, an expert of Hospitality Industry, has over 20 years of experience in providing excellent household facilities to university students and working professionals. He runs PG Services in Noida giving excellent services to over 5000 students. He cares for his tenants as if they were his own children. He has seen & studied hospitality business all over the world.
An expert in food industry, he makes sure his PG kitchens have a highest level of integrity maintained. Girish is committed to provide best possible facilities to the students living in his PG. He is also the proud owner of Miraj BioTech Pvt. Ltd, a Canada based pharmaceutical company.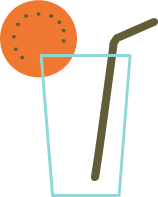 5 min walking distance from Amity Universiy. (PG NEAR AMITY UNIVERSITY)

Coolest Hostel in town!

​Friendly and knowledgeable staff

​Large communal area - great place to meet new people

​Excellent location

​Walking distance to Amity University.

Laundry Service with 60 clothes per month

​Large Rooms with A/C

​Doctor On Call.

WIFI Internet / RO Water / CCTV Camera

STAY

HOMESTAY
I'm a paragraph edit me.

I'm a paragraph edit me.

I'm a paragraph edit me.

I'm a paragraph edit me.
JAY P
AT
Plot No 10, Raipur Khadar, Sector-126, Near Amiy University, Noida.201301